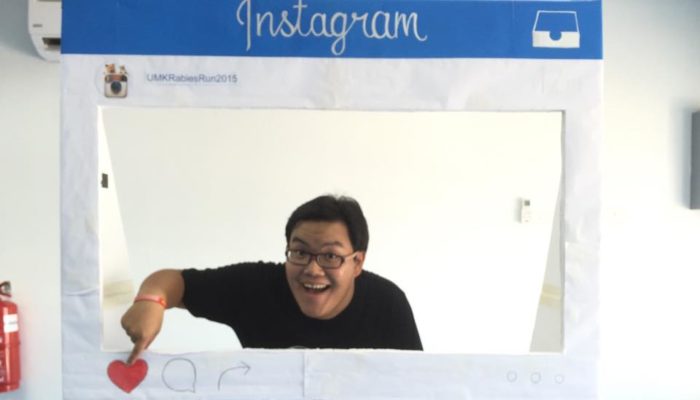 "No meeting tonight?" The security guard in front of me asked, in a distinct Kelantanese-Malay accent. He seemed really amused. I just smiled. It was 10:30pm, and I was already headed home – probably the earliest time that week."It's a good day", I said with a wide grin.
And indeed it was. What I didn't say, though, is that everyday was a good day.
Life is amazing. You just have to take some time out to observe the amazingness in it.
It's funny. The work of a Public Relations Coordinator (I personally like to call it Public Relations Commissioner as a tribute to a certain Batman character, or Public Relations Officer, because the acronym for it makes me sound like a PRO) never seems to end – especially with regards to fixing email problems. That being said, it's an honour to be the man that the IVSA Officials depend on to solve all communications issues.
This month or so has been busy with schoolwork, but the more fun kind, in my opinion. We've begun surgery lessons, which means that we've been having lots more homework and which also means that our duties have increased at least threefold. Between monitoring our patients, organizing events, IVSA work, and studying for exams, it's no surprise that studying ends with "dying".
One major project that I was working on was the Email Project, in which I had to create email addresses for every single Member Organization (MO) in the world! That in and of itself was a challenge, simply due to the fact that there were issues with the webhost and email client, which made the entire process much longer than normal. You can imagine my huge sigh of relief, then, when I finally completed the emails and sent them off to our Treasurer, Panos. I've quickly learnt that it's one of my favourite things in the world – to dump more work onto Panos. It's great fun, really.
I've also recently started work on reviving the "IVSA Journals", a project involving the creation of quarterly periodicals (which unfortunately means extra work for me!). I cannot stress how much Kiki (my amazing secretary), Bartosz (the awesome, one and only), as well as Hamza (seriously, where do I even get all these awesome people?) have been so helpful in making this project a success. In fact, our first Journal should be released really soon! I look forward to seeing the end product!
On a more local scale, my university recently concluded our "Rabies Month" event, which consisted of 3 events – visiting schools, "Rabies Run 2015", and a "Rabies Awareness" forum in our faculty, all of which I was heavily involved in.
I must admit, it has indeed been a busy few months. But one thing I can say is that I've been smiling more than I have for the past 2 years. And for good reason too. How many people can say that "Oh I was just off the line with Norway", or "Oh that was the Netherlands", sometimes several times a week?
Perhaps I'm crazy, or perhaps I'm insane. What I do know for sure is that it's been a good day.
A REALLY good day. =)