Double trouble: combining two IVSA positions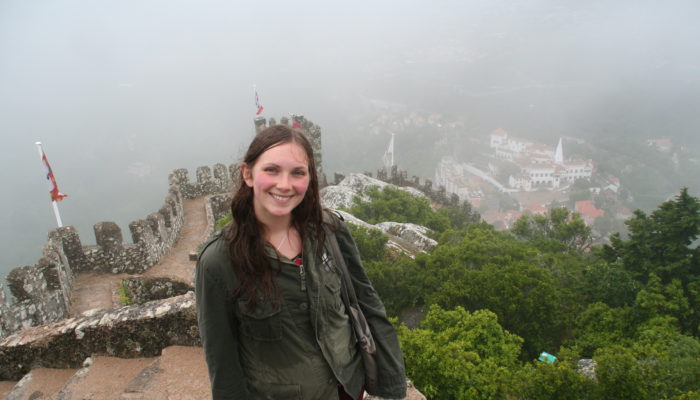 When in doubt, do what your heart tells you to..
My life as a veterinary student has always been busy and full of extracurricular activities, but it's IVSA in which I found my real passion. You know how it is: once you start you just can't stop! After three years as an active member, I decided to go out with a bang and help IVSA as much as I could before waving my student life goodbye. So you can imagine I was very happy to be elected as both the Chairman of the brand new Working Group on Policy Statements and Position Papers (WGPSPP for 'short') AND a member of the Trust.
Since the start of the term it's been crazy busy combining the two positions and at the same time finishing my studies. I'm currently on an externship in Rotterdam, which means I get up at 6.30 and aren't home till 18.30 most days (assuming an exciting patient doesn't come in last minute or the train isn't delayed). And besides that my graduation is coming ever closer, including a hell of paperwork and logistics. Luckily I have IVSA to help me relax!
Now, I hear you wondering: 'If you're already so busy, how can extra work be relaxing?'. I know it sounds weird, but trust me on this. Since the start of this term I've been busy forming the Working Group, planning at least two meetings a month, writing minutes for said meetings, keeping an eye on if everyone is doing their tasks, doing my own and on top of that answering emails in between. But I do it all with a huge smile on my face.
First off, my Working Group members are amazing. Some of them are old friends, but half of them are new (luckily I had exactly the right number of applications so I didn't have to miss out on meeting any of these great people!). Our first meeting was a bunch of laughs, even though it lasted till 3AM for most of us. However, it was also way more productive than I thought a first meeting would be. Everyone was so enthusiastic and couldn't wait to get started! We're already working on a bunch of projects now and I can hardly contain my excitement to share the results with you. It's a blessing to be able to be part of such an important step in IVSAs history and development!
So every time I open my policy email and see that everyone is actively working on IVSAs future, it makes the butterflies in my stomach leap. The same goes for the Trust really. We'll have had our second meeting by the time you read this and, although it's been difficult to catch all these busy students (and a graduate here and there) together, the meetings and correspondence has been nothing but enjoyable. We're all eager to help ExCo wherever possible and hope our advice proves to be useful in the coming year. It's also pretty cool to be working on the History project again and to see how projects I worked on in my own ExCo year have developed, but even more so to hear about all the new things!
Because if I thought I was busy, the ExCo and Secretaries are even more so. Nothing but my respect and support goes out to them. IVSA has grown so much in a short time. I can't wait to see what the year will bring! IVSA is basically my constant source of joy, so yes indeed, nothing is more relaxing than jumping in head first! (Besides hanging out with a certain German of course).
Cheers,
Hannah van Velzen