First impressions of IVSA MOD secretary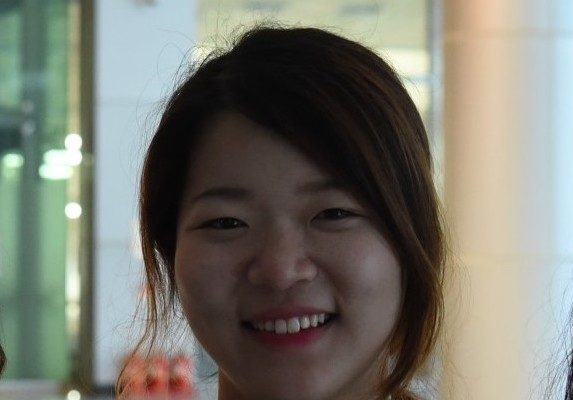 Starting this blog post, I have just realized a shocking fact; it has been more than two months since the Romania Congress ended.
Looking back at the Congress, the moment when I was elected as a Secretary of the term 2015-2016 is most unforgettable. I had long been interested in becoming more involved in IVSA and have been pushing myself to gain more experience and knowledge in IVSA. Courage was needed to even decide to run as a nominee for the position, but it was more than rewarding when I was elected. And now I am writing this blog post! Awesome!
My official term started on the 1st of September, but even before then most of the ExCo and Secretaries had started discussing enthusiastically with each other about our upcoming one-year term. During that excited-but-not-officially-working period, our MOD, Anka had managed to set up a Telegram group chat with all the MOD team included, and I can't imagine how I would have been able to work with them without it.
I am not a very electronic-device-dependent person and don't tend to check my e-mails and Facebook messages very often (My apologies to those who tried to reach me through e-mails and Facebook and got my answer too late!). I tend to be most friendly with the smart phone messenger apps and Telegram was perfect for me to keep in touch with them. (Also, it's very easy to bother Anka with tons of questions. Sorry if I annoy you too much!) I would have to say that I was a bad, unavailable secretary during the last month :(. I will definitely try more to be available via e-mails and Facebook!
Even though I admit that I had not been the most available one when it comes to the Secretary works, I had spent heck of a busy two months after the congress. When the Congress was over, I had gotten back home, unpacked my month-long amount of luggage, done the laundry, then repacked it again and headed to Seoul, where the 6th IVSA Asia Conference was held. During this conference, I worked as an OC and I even wrote a short article for the next EO bulletin about this Asia Conference, which may be new to some of the non-Asian chapters, and about how the election for the next host chapter had gone.
Also, when our term had started, (I don't know if any of you had filled it out, but) I had organized an Evaluation sheet for all the Congress participants to fill out. I know there were soooo many questions to answer and organizing them was quite a puzzle, but it was a very enjoyable work to do, as it was a great trip down memory lane for me. And I really hope it would be so for those who answer them, too!
Other the IVSA work, during September and October, I had performances once to twice, every week, with my hip-hop crew, and had organized a Vet-med school festival (as I also am a member of the student council). Unsurprisingly, school work keeps sliding down to the latter part of my to-do list. Being responsible for a bunch of things at the same time sometimes makes it impossible to put my best into every single thing that I do. But more responsibility means more learning and also more rewarding experiences. I can feel that I am growing and I know that becoming more involved in IVSA secretary work would also mean more learning and growing.
I really appreciate all the hard work that everyone else is doing, especially our most wonderful MOD team: Anka, whose ideas are the best and is working to become the best MOD ever; Hara, who is doing such a great job with the Facebook page; Charlène, who is most passionate in helping others; and for Ondřej, I think there should be something like the "Secretary of the Year" award. I love to work with all of you and I urge anyone who needs my help on anything to please not hesitate to do so, because I am the one who would welcome it as another chance of learning.
With love,
Lana Lee
Secretary MOD, 2015-2016