First month of IVSA Mod Secretary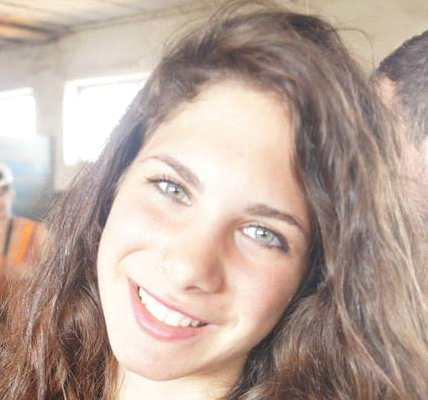 I am very enthusiastic about my first month as an MOD Secretary…
Becoming an IVSA Secretary was a really spontaneous action. Anil told me, during the last Congress in Romania, that this position would be great for me. The truth is that I am trying a lot to get more involved in IVSA, because I want to learn more about it and its goals. I think that this organization is very helpful for the vet students and I also feel like I can offer more. So, I gave it some thought and I decided that becoming an IVSA Secretary would be a good idea.
I also talked with Anka, who is the Member Organization Director and her words (If you really want to do it, you should. It will help you understand many things and also IVSA needs people who are willing to work hard) helped me a lot. Of course, if I hadn't been elected, I wouldn't be in this position right now, so I owe a lot to the people who trusted and voted me.
I am officially an IVSA Secretary since the 1st of September. My amazing team includes Ann-Katrin (MOD), Charlène (See?? I wrote it in French) and Lana and I are so excited about that, because I know that we can coordinate really well. We have already done one online meeting, which took place one month ago and was really helpful. Everybody chose a job and we also discussed about IVSA in general. Ondrej was also there, and so was Kiki, who connected and informed us about her work. I chose to be responsible for the Facebook page, which I created.
It was thrilling to see that everybody loved the idea, because it helps you to realize, that your work was fruitful. I am also planning to do more,  such as to collect the 10 most frequently asked questions to the EOs of each chapter, and publish the answers for them. EO is the position that I hold in my own chapter. This is actually one of the main reasons, that I chose to be Secretary to the MOD. I figured that these two positions deal with similiar subject matters.
As I said in the beginning, I am really enthusiastic about this position. We often communicate with Anka and she helps me solve all my problems. (Anka, I hope I don't bother you a lot) So, although I have only done this for a month, I have gained a lot of knowledge. I have already read the Bylaws, the Manual and the EO Wiki and I will keep working… So, if anybody wants to ask me anything, I am here for you, during my free time. I promise, I will try my best! 🙂