IVSA blog about IVSA blogger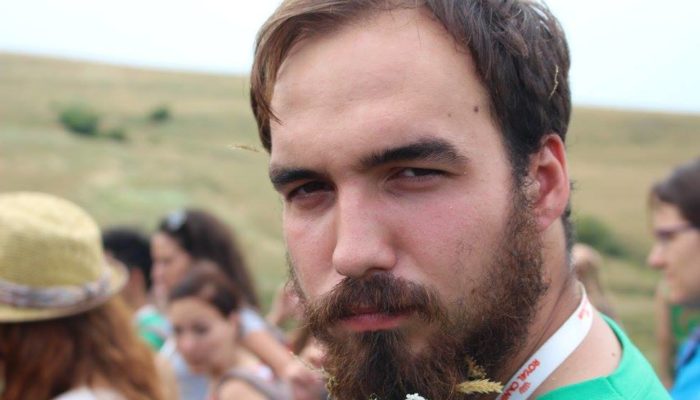 How poetic it is when guy responsible for posting blogs is posting his own too late…
I am now writing this blog from Estonia as a proud part of their first group exchange. I had to steal some time from our schedule to write this blog and now I don´t know where to start.
Since I became a secretary of IVSA, a lot has changed. I already started to get a broader perspective of IVSA at the congress in Cluj-Napoca (which was a once in a lifetime experience for me), but 3 months of working with this year´s Ex-Co really opened my eyes.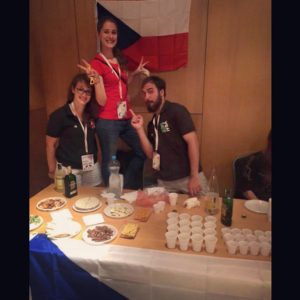 As some of You might know, my most "visible" task as secretary is posting blogs on VetStage. I must clarify that this wouldn't be possible without the help of our PRC Malcolm, who is always around to check every single blog with his amazing grammar (Mélissa-like) skills :-P. This project is a great way of getting to know both the official positions, and the men and women behind them in the IVSA.
Other projects related to VetStage will be the platform for group exchanges and individual exchanges. We are working hard on this with Ann-Katrin (MOD), and we hope that we will manage to lead You into a world of easier and much more accessible exchanges soon J.  Other than that, I try to help here and there by answering some emails and doing some minor tasks.
Regarding DAD and Sofie, I've been more of a talker so far as we have discussed some ideas on how to make DAD more understandable and efficient for chapters as well. A specific highlight for me was visiting the first silent and live auction in Oslo, and I must say that it was one perfectly organized event, not to mention pretty successful as well.
What really amazed me at the Congress was all the committees that IVSA has. I feel like a lot of chapters often don't have a really good grasp of what committees are about, and I wanted to get more involved in this as well. Apart from trying to make these more popular among students of our chapter, I also eventually decided to heed the call and join one of these wonderful committees.
So I became a member of Working Group on Policy Statements and Position Papers. Within this group, we are trying to figure out the best and only way of making policies so that IVSA Officials can truly express the general opinion of veterinary students around the world. I am putting my hopes (apart from effort and time 😛 ) into this group as I see this as a one the main things that IVSA needs to be clear about.
So after boring You to death with my everyday routine, I also have an interesting, extraordinary story, having also participated in the IVSA Ex-Co live meeting in Greece. I will be completely honest and say that I didn't really know what to expect of this. It wasn't easy to be there if I take into account my studies and my other duties, travel expenses, etc. but it totally was worth it. No matter how much time you spend emailing and Skyping with people, live discussion is always a bit different. We have discussed a lot, divided a lot of duties among us, and I can safely recommend this experience to any other Secretaries as it will help You to see things again from a bit of a different perspective.
I was also part of the Cro-Slo-Aus-C
zech weekend exchange and I must say that IVSA Slovenia did amazing job by hosting all the delegates. I would also like to thank to IVSA Austria for helping us with transportation to Slovenia and back :-).
If You made it here, then I can only say thank You for reading this, and feel free to contact me whenever You need any help within IVSA. And bear in mind that whatever You do and however active You are in terms of IVSA, just be that sure You are happy about it. Only then it is something that You will remember as a good, life-long experience.
Yours, Ondrej