My first 2 weeks as President of IVSA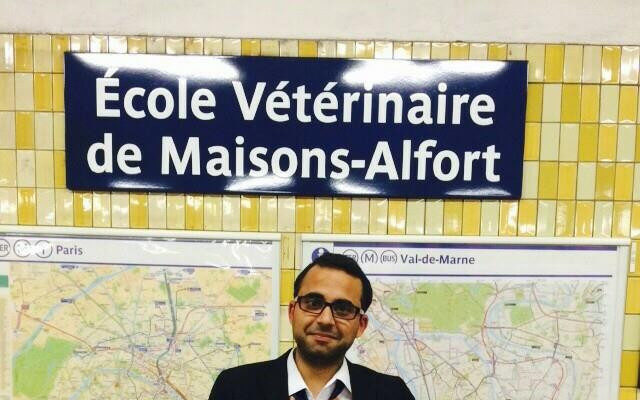 In this short time I had lots of experience and I believe that all IVSA Officials (2015-2016) and I made a great start for this year.
As you probably know, I was Public Relations Coordinator and President-Elect during last term. I have to say that the current Public Relations Coordinator is better than me 😉 Anyways, I have been thinking a lot of projects and I have great ideas for this year. To make them real however, I needed to have a great team. I can safely say now, that I have it!
First of all, Ceremony of the "Meeting Partners"…
Our Former President Emma Van Rooijen (2014-2015) introduced me to all our partners and all of them have replied with very kind and motivating words. They also said amazing and wonderful things about Emma's hard work and of her great term in 2014-2015.
Then I understood!
My job will not be easy. But if I did my job well, all this great words will be said about me too at the end of this year and it would all be worth it…
Let me tell you 'what I am doing in IVSA' 🙂
In a general sense, my task is very "general" 😛 I have to follow up on all updates (sometimes I can be just observer of my teammates' discussions) and I have to read all e-mails and have information about everything that is going on. And of course, I will be attending lots of congresses and events as the representative of IVSA. This may not be as awesome as it sounds 🙂
Traveling around the World?
Meeting new people and getting to know their amazing cultures?
And getting in contact with the most important veterinarians around the World?
Come on guys! People overrate this… Always… 🙂
First Event
2 days ago I attended my first event, World Veterinary Congress (WVC), as the President of IVSA and believe me, it felt like almost EVERYBODY was there. But since congress had been  held in Istanbul Turkey, it was also a great pleasure for me to welcome all veterinarians who had come from all around the world. Furthermore, I networked with a lot of professors from South America and they were more than willing to help with getting their students involved in IVSA. I had conversations with all of our partners and spoke with them about our future projects.
Finally..
If one´s team works hard and well, a president sometimes can get very bored. And I have to say that all my teammates are doing an amazing job so far.
But if you would like to get in touch with me, please do it! Whether it be via social media, e-mail… Whenever and wherever you want, do so! Try it and see!